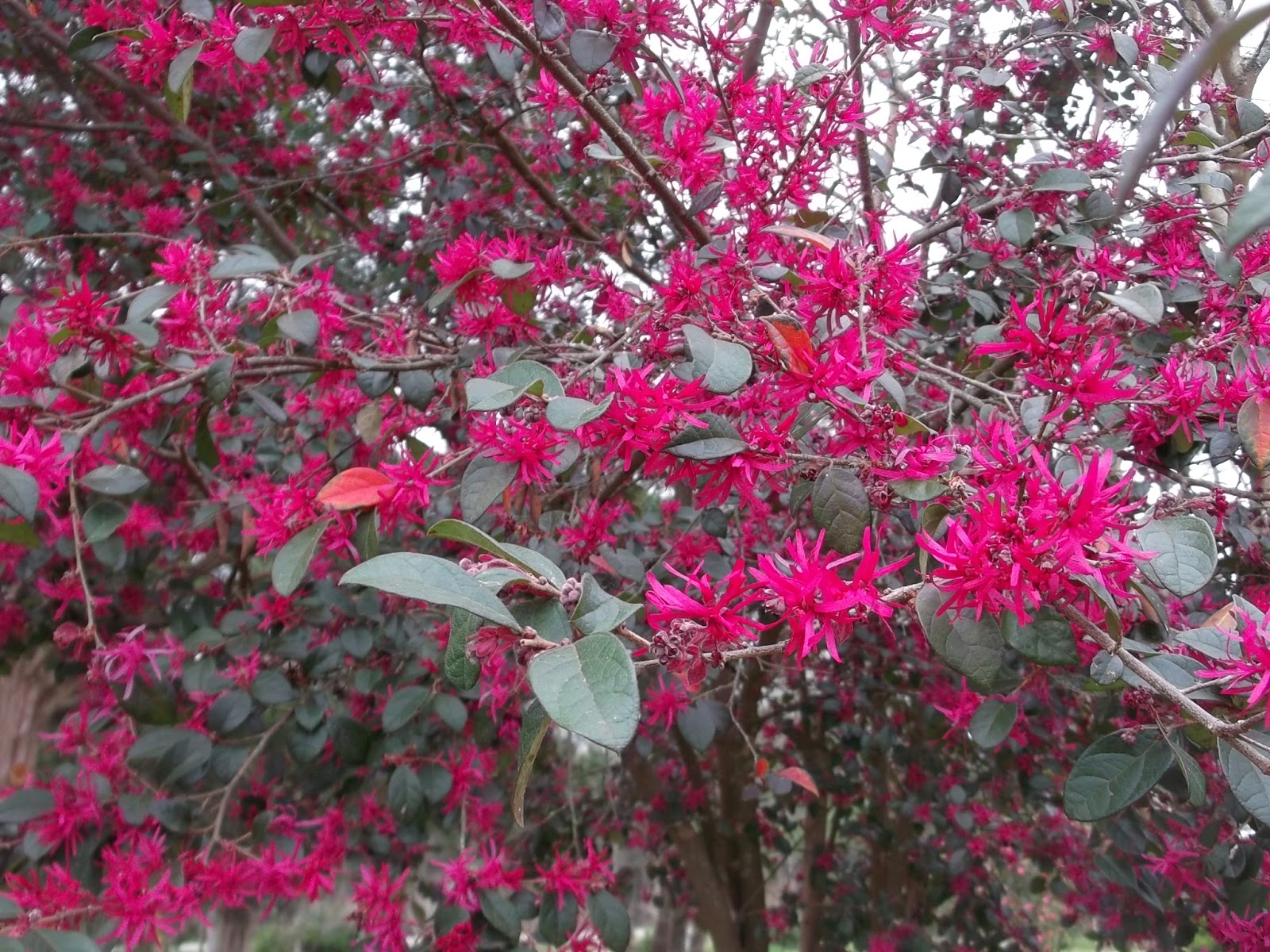 Wow! Is an expression often used when seeing a Loropetalum in full bloom. A former "Florida Plant of the Year", this hardy bush has become very popular in recent years.
This shrub has great leaf color, flowers often and is cold hardy. Its foliage is a reddish-purple burgundy and matures to a purple green. The leaves are oval to rounded and about two inches long. They are somewhat crinkled with a lighter coloration on the underside. The common name of fringe bush comes from the shape of the flowers. Dark pink in color, they are clustered, curled and about one inch long. Heaviest flowering occurs in early spring, but the Loropetalum produces some flowers most of the year.
A native of Asia, the Loropetalum (lor-oh-pet-a-lum) has been brought to popular use by an Australian horticulturist. A compact shrub with horizontal growth of branches, its best landscape use is as a foundation plant. Loropetalum shows color best in full sun, but will do fine in a high shade or north side location. A fast growing plant, it needs well drained soil. This tough plant has no serious insect problems. Mites are said to attack the plant, but I have never seen this.
Loropetalum grows in zone 7, 8, and 9 (that's us). There are at least 6 cultivars of the plant. Height ranges from 2 – 15 feet. Flower color varies a little with the cultivar. The best varieties for central Florida are Ruby, Zhuzhou, and burgundy. Ruby is the most popular because of the small size, growing only 3 or 4 feet tall. Ruby is kept cut to about two feet making it a hardy, colorful foundation plant.Loropetalum is a new plant in your neighborhood. Watch for mass plantings of the burgundy color jumping out of the landscape. Happy Gardening
Good Growin'
Jim
Hours of Operation:  Monday – Saturday 8:30 AM – 5:00 PM and Sunday 10:00 AM – 4:00 PM
Address: 2010 E Lake Drive, Casselberry, FL 32707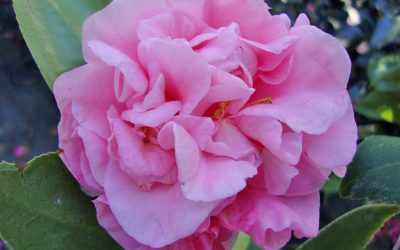 Awe-inspiring flowers on a winters' day is the ancient camellia.  Grown for centuries in Asia and Japan, the camellia was brought to the American south in the 1820's.  The aristocrat of southern shrubs, camellias have been grown and loved since the antebellum days. ...
read more