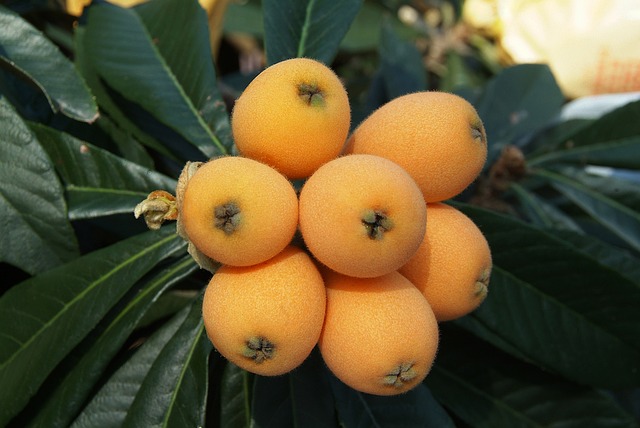 The Japanese Plum is such a great little tree.  Naturally well-shaped and growing to 25 feet, the small evergreen has thick, stiff leaves.  The Loquat is cold hardy to 12 degrees F, and has no insect problems.  Now if that is not enough, this beautiful specimen tree produces wonderful fruit with ease.  White fragrant flowers are formed October through February.  The fruiting season is January to April.  The round, 2" fruit is range colored when ripe.  Tastes like, uh….plumy, but good.  The fruit is eaten fresh or can be made into a wonderful jelly.
Grafted varieties are best for large, beautiful fruit.  The loquat will produce good fruit without any care.  Fertilizing and watering the Japanese Plum results in nice large fruit.  Hand pruning some fruit is good.  Loquats do great on a citrus fertilizer.
Now the almost perfect tree does have one problem.  Loquats are subject to fire blight.  This disease may cause die-back of the limbs and leaves.  If we prune out any dead limbs the disease can be controlled.  Not a handicap for such a great little tree.  If you don't have one in your yard, plant one or more soon.
Good Growing,
Hours of Operation:  Monday – Saturday 8:30 AM – 5:00 PM and Sunday 10:00 AM – 4:00 PM
Address: 2010 E Lake Drive, Casselberry, FL 32707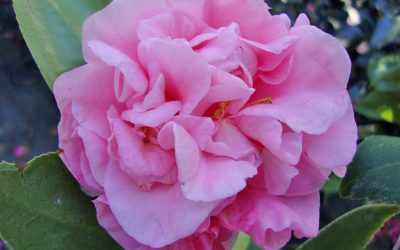 Awe-inspiring flowers on a winters' day is the ancient camellia.  Grown for centuries in Asia and Japan, the camellia was brought to the American south in the 1820's.  The aristocrat of southern shrubs, camellias have been grown and loved since the antebellum days. ...
read more