View this plant and you think you are in paradise. This South African wonder is called Bird of Paradise because the flower resembles one, and, of course, with the yellow-orange, blue colors you must be in paradise.
The Bird of Paradise is a clump growing perennial herb. The height of 3½ feet makes an ideal potted specimen. The rate of growth is slow, about four years from seed to flower. Full sun to high shade is the light condition for best flowering. The Bird likes to be fed regularly with a multi-element fertilizer. Flowers are intermittent throughout the year, but the fall is its heavy bloom time. If you feed with a "flowering" fertilizer starting at mid-summer you will get a lot of flowers in the fall.
The Bird of Paradise likes rich, well drained soil and plenty of water. Scale insects and nematodes are bothersome to the Bird, but seldom fatal. In Seminole County we lose our birds if the temperature drops below 30'. Big potted plants can be brought in during a hard freeze.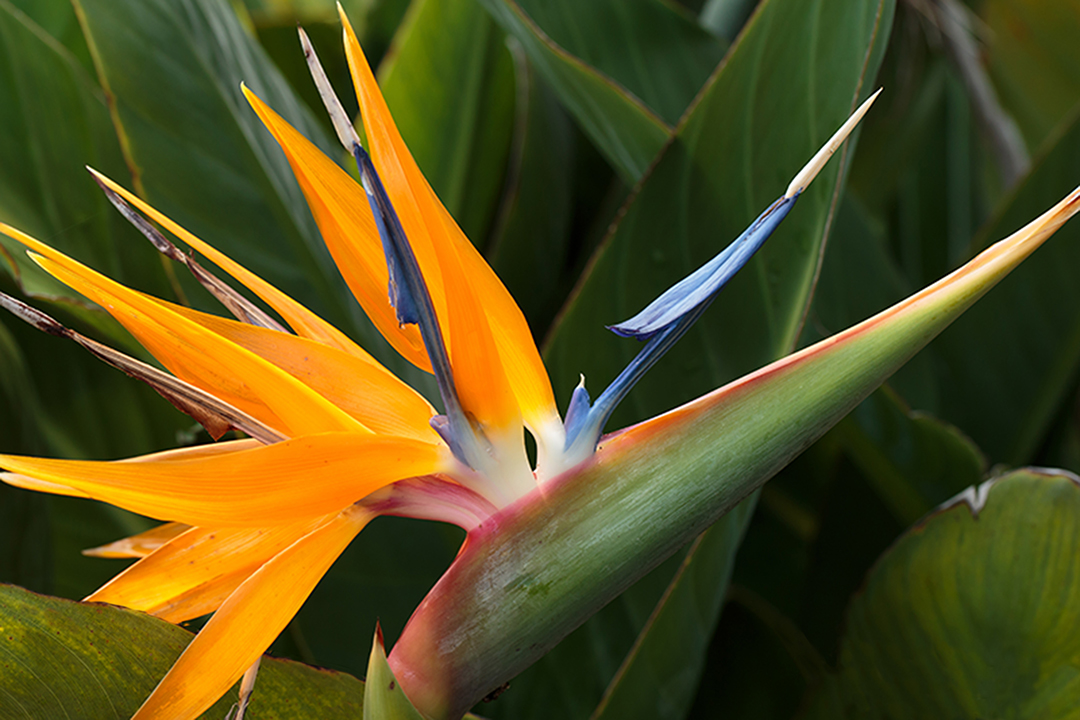 Really an easy plant to grow, the Bird brings us closer to paradise!
Another species, commonly called the White Bird of Paradise (Strlitzia Nocolai), grows to 20 feet high.

Good Growing,
Jim